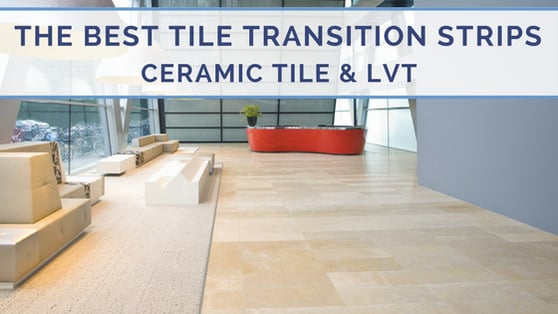 With the rise of luxury vinyl tile (LVT), tile flooring is becoming more popular than ever, and more tile means more tile transitions. We hear questions about tile transition strips almost daily - which profiles are best, are there special considerations for LVT… the list goes on. We've laid out the basics in this article to help you decide the best profile for your design.
The Best Profiles for Tile Transition Strips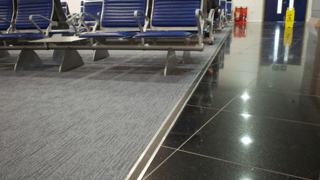 A tile transition strip is needed whenever you are joining two areas that are covered with tile, or when transitioning from tile to another type of flooring surface. Transition strips are especially important with tile flooring because you need to protect the edge of the tile from breaking or chipping.
For this reason, we recommend clip-top profiles - the base is installed either underneath or butting up to the tile, then the lip of the top piece covers and protects the edges of your tiles.
In general, metal or PVC clip-top transition strips work best with tile or LVT. The choice ultimately depends on the environment and traffic that will be going over the transition strip, and which will look best with your overall design.
Make sure the contractor who is going to install the transitions is familiar with the process - mis-installed profiles aren't as durable and won't protect your tile edges. And, If the installer doesn't follow the manufacturer's instructions, the profile could become loose and create a trip hazard. Always be sure to work with a trusted, experienced contractor for the best long-term results.
Gradus Trans-Edge Trims for High-Traffic Environments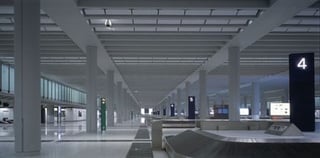 If you're designing for a high-traffic (foot and/or wheeled), very demanding environment, consider Gradus' Trans-Edge profiles, made of an aluminum base with slip resistant PVC inserts.
Many areas with ceramic or stone tile flooring are high-traffic, like shopping malls, airports, and train stations. Trans-Edge transition strips are ideal for their superior strength and safety features.
The PVC insert provides two added benefits:
Slip Resistance.

Some of the Trans-Edge profiles are available with Gradus' Xtra-Grip insert, which has a gritty finish for added slip resistance. This insert is a good option in entryways or other areas that could get wet and extra slippery.




Visual Contrast.

You can choose the color of the PVC insert, so it can be a different color that gives a visual cue that the flooring surface is changing. This can help with ADA requirements.
These transition strips are more expensive than standard PVC or simple tap-down metals, but worth the additional cost because of their 10-year warranty and superior safety and design. The Trans-Edge profiles range from about $7-$16 per foot, depending on the profile and insert.
Gradus Luxury Trims for LVT Flooring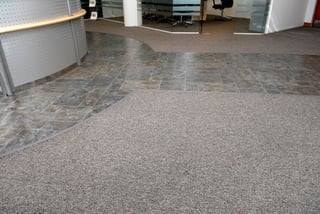 Gradus' line of Luxury Trims profiles are specifically designed for LVT, one of the most popular types of flooring. These clip-top profiles come in a wide variety of bases (between 8mm and 16mm thick), making them ideal for joining different thicknesses of tile, or tile that needs to ramp down to a different thickness of flooring.
They also come in a range of six metallic finishes, designed to complement the high-end look of LVT. These will give your design a polished, cohesive look.
As LVT is a premium flooring material, the corresponding transition strips come at a premium price. Luxury Trims profiles range from $20-$30 per foot, depending on the specific profile and finish you choose. These are certainly more expensive than standard PVC or metal transition strips, but are much more durable and of higher quality.
Additional Tile Transition Strip Resources
Our team of experts is always available to discuss your project and the transition strip profile that would best fit your specific needs. Reach out to us at any time to consult with a specialist, or take a look at these helpful articles: