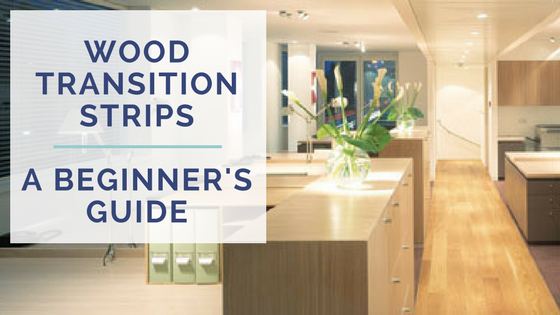 Hardwood flooring gives your residential or commercial project a warm, classic look, so your transition strips need to match this aesthetic while providing smooth, safe transitions. But which profile is best - genuine hardwood, or wood-finish alternatives? We hear this question all the time, so let's dive into the basics.
When to Use Wood Transition Strips
Wood transition strips are most often used in residential settings, but are also used in commercial settings with wood laminate or wood flooring. They are used to join two similar or different thicknesses of wood laminate or wood flooring, or can also be used to finish off the edge of a wood floor at the wall joint.
The Best Wood Transition Strips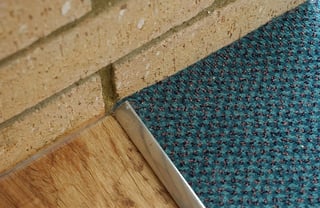 Of course, you can specify transition strips made from real hardwood. These come in quite a few varieties, with options to match almost any wood or wood laminate floor.
Alternatively, you could consider a metal transition strip with a wood laminate top. We recommend the Gradus Euro-Clip System line, that is available in four different wood grain finishes: light beech, dark beech, light oak, and maple.
The Euro-Clip Top profiles are two-piece systems, with an aluminum base that is installed to the floor and an aluminum base with wood grain laminate on top for the visible portion of the transition strip. They are designed to join flooring thicknesses of 6mm to 16mm.
They come in a variety of designs based on your specific needs:
These profiles are ideal for medium-traffic areas (like offices and restaurants), and, like all Gradus flooring accessories, are high-quality and long-lasting.
Wood Laminate vs. Hardwood Transition Strips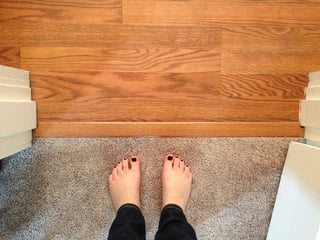 So, how do you choose between wood laminate transition strips, like the Euro-Clip Top profiles, or genuine hardwood profiles?
The most obvious aspect of your decision making process should be what will look best. If a profile doesn't match the finish or color of the wood laminate or wood flooring, it won't look good. If you're unsure of the correct finish, you can always request a sample to make sure it will match properly.
It's also important to ensure make sure the transition strip will allow for the natural expansion of most wood floorcoverings. If the transition strip doesn't allow for that expansion, it could cause damage to the floor and the transition strip. Gradus' Euro-Clip profiles are designed to allow for this expansion, whereas simple hardwood transition strips may not be.
Another consideration is your client's budget. Euro-Clip System runs from just over $8 per foot to just under $12 per foot, while hardwood profiles are sold by the length (36", 72", 78", etc.), ranging from under $10 to over $60 per length depending on the wood used and the size of the length.
Another cost consideration is the Gradus warranty. Most Gradus profiles carry a 10-year warranty, helping you avoid costly repairs and replacements down the road.
How to Install a Wood Transition Strip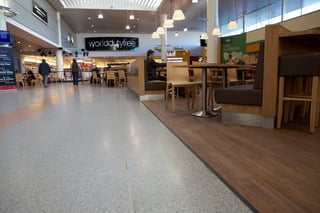 Before installing, make sure to leave a suitable gap between the profile and the floor covering to allow for the wood's natural expansion.
As always, it is important to read manufacturer's instructions to ensure proper installation, no matter what type of transition strip you're using. Generally, installation will require using either a double-sided construction tape, a wet glue, or the "screw and glue" method.
Lastly, make sure the transition strip is secured well to the floor to prevent loosening of the profile as this could cause a trip hazard or damage your flooring.
If you have any questions about wood transition strip installation or profiles, please don't hesitate to contact us. We are always here to help!
Learn More About Transition Strips: