Joint Grip

®
Joint Grip® is a strong, weather-resistant construction tape that securely bonds to a range of hard surfaces to create a reliable seal. UV and weather-resistant, this is the ideal construction tape for a variety of applications.
Exterior Joint Tape
Joint Grip is a strong, multi-purpose construction tape that is ideal for a variety of construction applications. It securely bonds to concrete, aluminum, galvanized metal, exterior gypsum, and plywood, allowing you to easily create a strong, reliable, weather-resistant bond between construction materials.
Joint Grip features our airtight, reinforced grid backing for superior strength. The pressure sensitive adhesive makes it easy and quick to install.
Designed specifically for outdoor construction use, Joint Grip is air, moisture, and water impermeable. It can withstand extreme temperatures, making it usable across regions and seasons. Joint Grip is also UV resistant for up to 12 months, allowing you plenty of time to continue your construction project.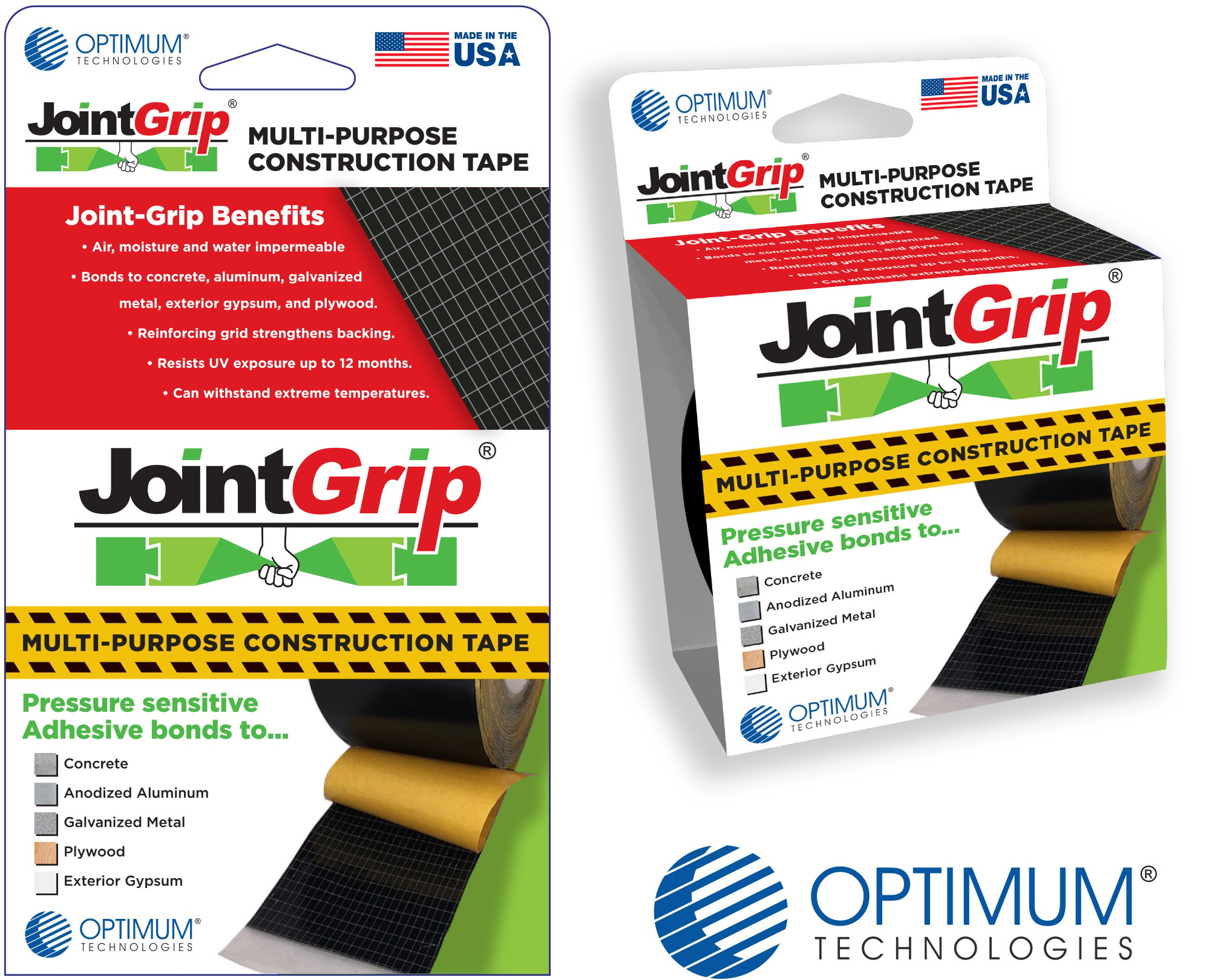 If you are a retailer or distributor and have any questions about Joint Grip®, please let us know.