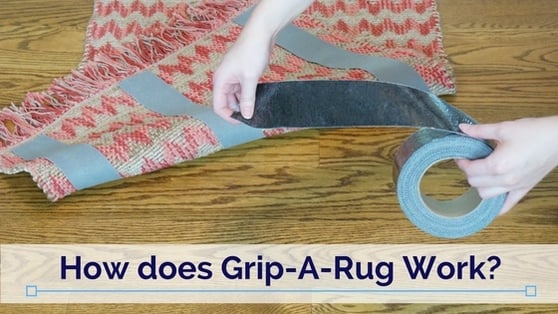 Grip-A-Rug is a friction-based system that helps keep your rugs or mats from moving and slipping. The product comes in a roll format and can be cut into strips to fit any size of rug or mat.
One side of Grip-A-Rug has a light tack so that it can stick to the back of your rug or mat while the other side is rubberized so that it provides a firm friction based grip to your floor.
Since Grip-A-Rug is friction-based you do not need to worry about damage or any residue being left on your floor.
Still want to learn more about Grip-A-Rug? Watch the Grip-A-Rug video below for installation instructions.