For years, we've had flooring dealers & installers, events companies, facilities managers, architects, and interior designers come to us because they needed a simple solution to some common carpet installation challenges.
They needed to either; 1) Install wall-to-wall carpet over existing carpet or, 2) Lay down temporary flooring over an existing surface quickly and without worrying about curing times or filling the air with fumes from glue.
Our Lok-Lift dry adhesive helped address these needs. If a picture is worth a thousand words, than a video is worth...even more.
Given this, we put together this brief video of a real installation to demonstrate exactly how to Install Lok-Lift and simply show you what the product is and how it works.
You may also read the steps as documented in the text below.
Lok-Lift Overview
As you will see in the video, Lok-Lift is a dry adhesive system that can be quickly applied and has no cure time unlike a wet adhesive system. Lok-Lift also has the advantage of being removable. Unlike other systems, Lok-Lift can easily be taken up once installed making Lok-Lift perfect for both your temporary or permanent installation needs. Lastly, Lok-Lift is also a much faster and more efficient system. Lok-Lift can be installed very quickly and used right away once installation is complete.
In the video below, you will see a very common carpet over carpet installation that utilizes our Lok-Lift system. This video was shot at the George Busbee International Building for Workforce Development in Georgia where one of the rooms was being rented out for a feature movie set. The producers needed to temporarily install a carpet over the existing carpeting for their set while having the ability to take up the carpet once shooting for the movie was finished.
Step 1 - Lay down Lok-Lift to the desired area.
Lok-Lift comes in a 40" x 150' roll which is simply rolled out and pressed into place over the floor. Proper floor preparation is recommended. Make sure the floor is clean and dry. A plastic liner covers the top surface of the Lok-Lift to allow walking and working on it. After the desired floor area is covered with Lok-Lift and before the plastic liner is removed, the Lok-Lift should be pressed down with a roller to help secure the pressure sensitive scrim to the floor.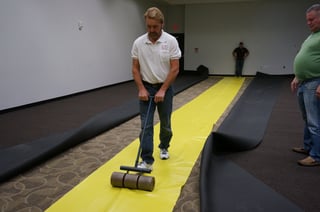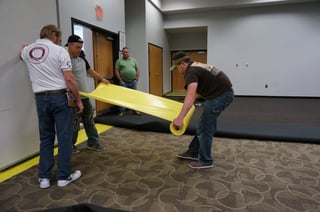 Step 2 - Apply pressure to Lok-Lift.
The carpet should then be positioned on the Lok-Lift. Seam cuts are then made without removing the plastic liner. As long as the plastic liner is in place, there is no need to rush to install the carpet. You can do it immediately… or wait until tomorrow, or even next week, or next month! (try that with glue!)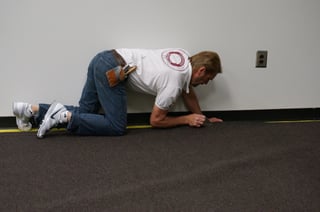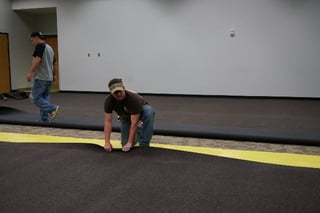 Step 3 - Roll out the carpet.
Next, one side of the carpet is folded back and the plastic liner is then peeled off of the Lok-Lift. The carpet is then pressed to the exposed Lok-Lift and the procedure is repeated for the other side of the carpet. Just like with normal glue-down installations, a seam sealer must be used to secure the seams. Carpet seaming tape is also recommended.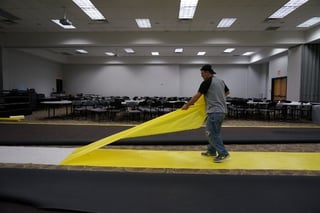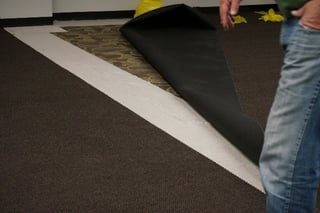 Step 4 - Apply pressure to the carpet.
The final step is pressing the carpet to the Lok-Lift with a roller.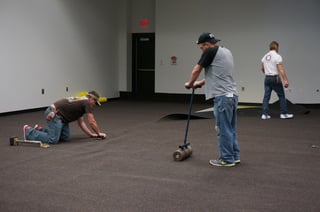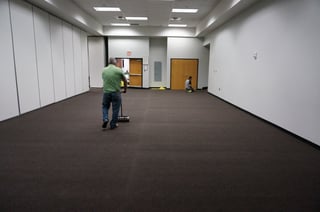 While this installation video demonstrates a temporary flooring install, the process for a permanent flooring installation is similar. The main difference is that you would need total coverage of Lok-Lift under the carpet or other flooring.
Think you might have a need for Lok-Lift and have some questions? Let us know how we can help.
Learn More About Lok-Lift