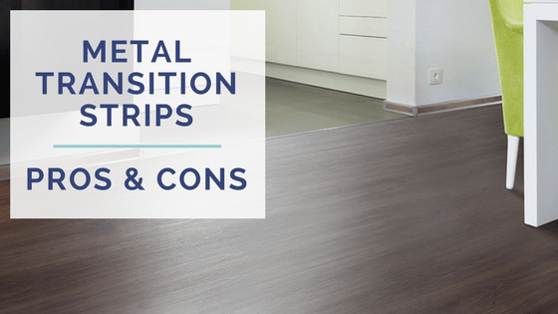 Overwhelmed by the sheer variety of metal transition strips? We don't blame you - metal transitions are available in more sizes, thicknesses, and styles than any other type of transition strip, and determining the best profile for your project can be a challenge.
That's why we've put together this simple guide outlining the pros and cons of the most popular profiles - aluminum, brass, and bronze.
Pros and Cons of Aluminum Transition Strips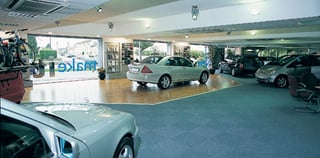 Aluminum transition strips are popular in commercial buildings for many reasons. First, they are, by far, the least expensive of any metal transition strip, They're also durable, and you can typically find an aluminum transition strip that would work for any specification.
One of aluminum's greatest advantages is its versatility. You can easily find anodised (coated) profiles that can be made to look like bronze, brass, chrome, or another more high-end finish, but with the strength, durability, and low cost of aluminum.
Another item in the "pro" column is the variety of aluminum profiles. There's everything from simple one-piece transitions to two-piece profiles have an aluminum base and, often, a PVC insert that adds visual contrast and slip-resistance. No matter your project, there is almost certainly an aluminum profile that fits both your budget and aesthetic.
There honestly aren't really any disadvantages of aluminum profiles, but there could be a downside to specifying an anodised transition in case of scratching or other damage. Because the anodising is only a coating and not solid, you will be able to see the aluminum underneath if the outer layer is scratched.
Pros and Cons of Brass and Bronze Transition Strips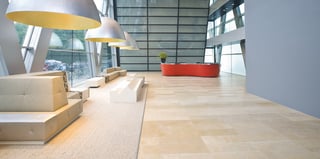 Brass and bronze transition strips are generally used for more upscale projects, like luxury hotels, theaters, and restaurants. They will give your design a high-end look, and are relatively sturdy metals.
While they can withstand a decent amount of foot traffic, they are not nearly as durable as aluminum and should not be used in industrial settings with heavy wheeled traffic, like rolling carts or wheelchairs.
The downside, however, is the cost. These profiles will cost significantly more than aluminum profiles, even if you simply choose a bronze-plated profile over one that's solid bronze. Like anodised aluminum profiles, plated transitions can chip or scratch, revealing the less appealing metal beneath. For this reason, we recommend making the investment in solid bronze or brass profiles over the cheaper plated options.
These are the profiles we see architects specify most often, but of course there are other types of metal transition strips that could be a good fit for your project. If you'd like to learn more, please consult with one of our Gradus specialists or check out one of the articles below.
Learn More About Transition Strips